Would you like to learn guitar, bass guitar or ukulele lessons but you don't have the time or mobility to get to the destination of your class? Well you now can take lessons with me through Skype.
You will need the following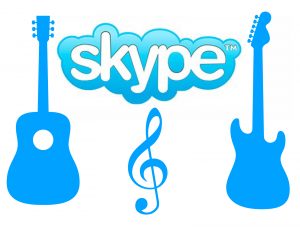 Mobile device such as phone, tablet android or iOS
or a laptop or PC even use your games console Xbox one or PS4
skype app on your device and a Skype account
Skype lessons are also great if you have limited mobility in getting to place outside your own home.
For more information contact me via the contact form on this site message subject Skype.