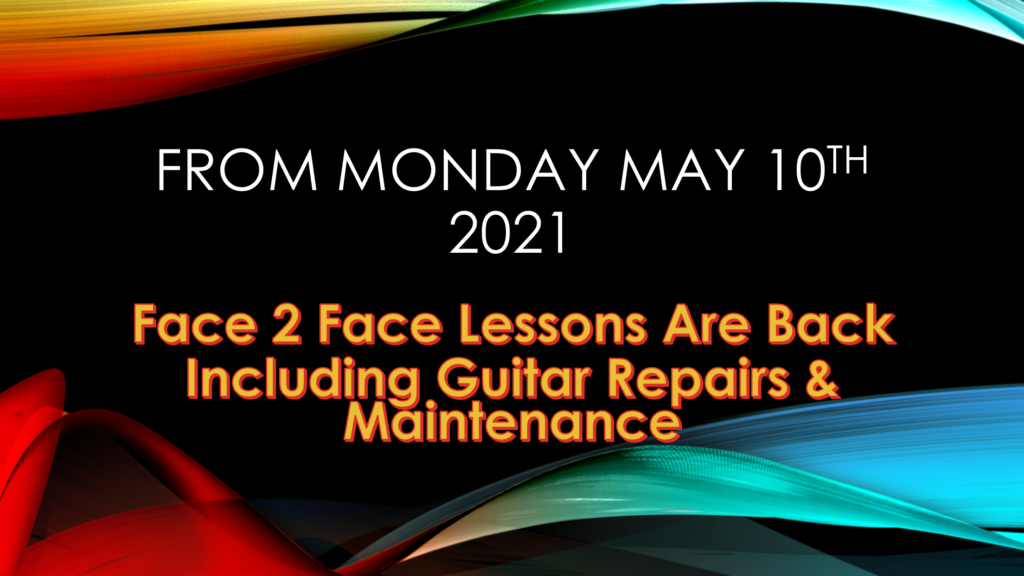 From May the 10th I am back teaching face 2 face.
so if your interested in taking some guitar, Bass or ukulele lessons drop me an message using my sites contact form and I will help you get started or get you climb that brick wall you might be stuck at.
https://www.laguitarschool.com/contact/
we do have guidelines in place for all students these will be given to you when you book.