Here you can learn the classic intro riff to Walk This Way by Aerosmith. Below you will see the tablature for the riff and the E minor pentatonic blues scale from where the riff was created from.
Once you learn the Riff, it is important that you mess around with the scale to see if you can create your own riff using the blues scale provided below the Aerosmith riff. Have Fun.
Whether you are learning on acoustic or electric guitar, this course will help you learn the most needed guitar chords for the beginner and intermediate student. Part I is part of a series of lessons to help you learn your guitar chords for playing your favourite songs on your musical journey.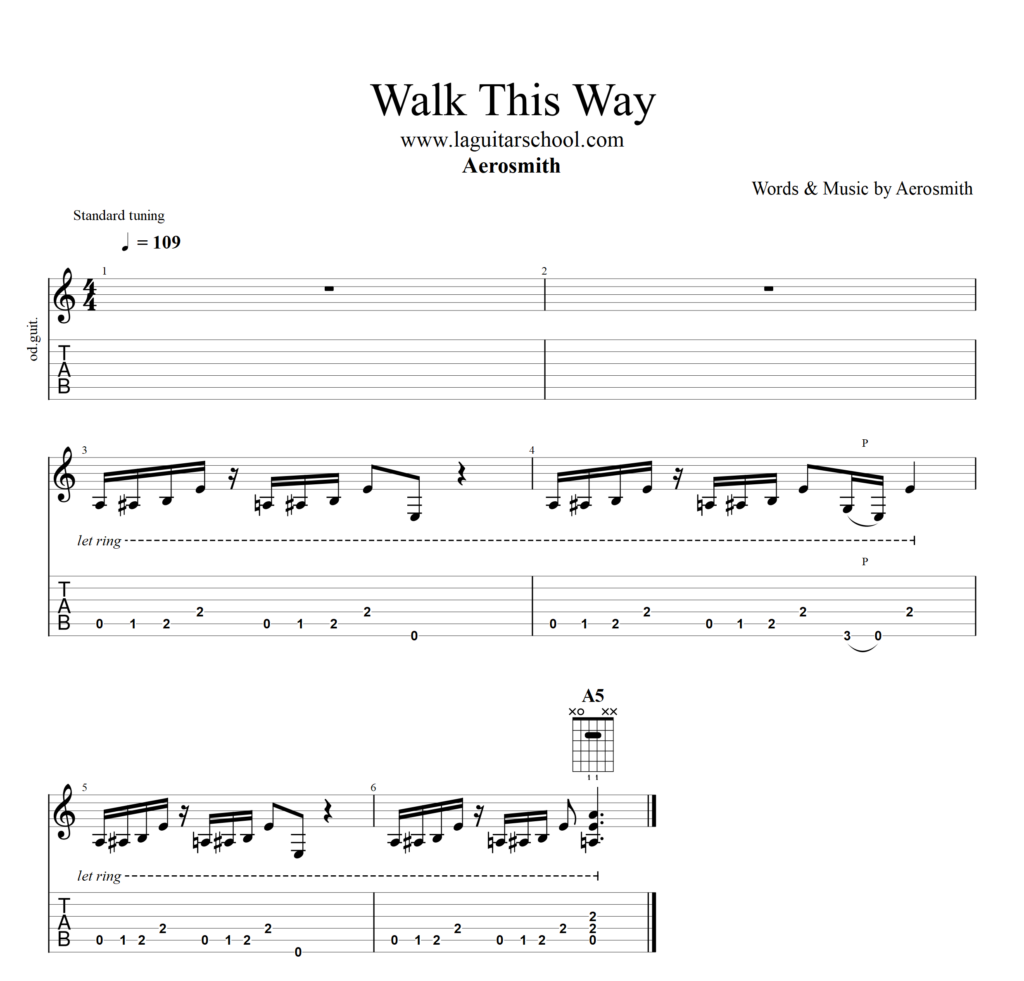 Listen to the Riff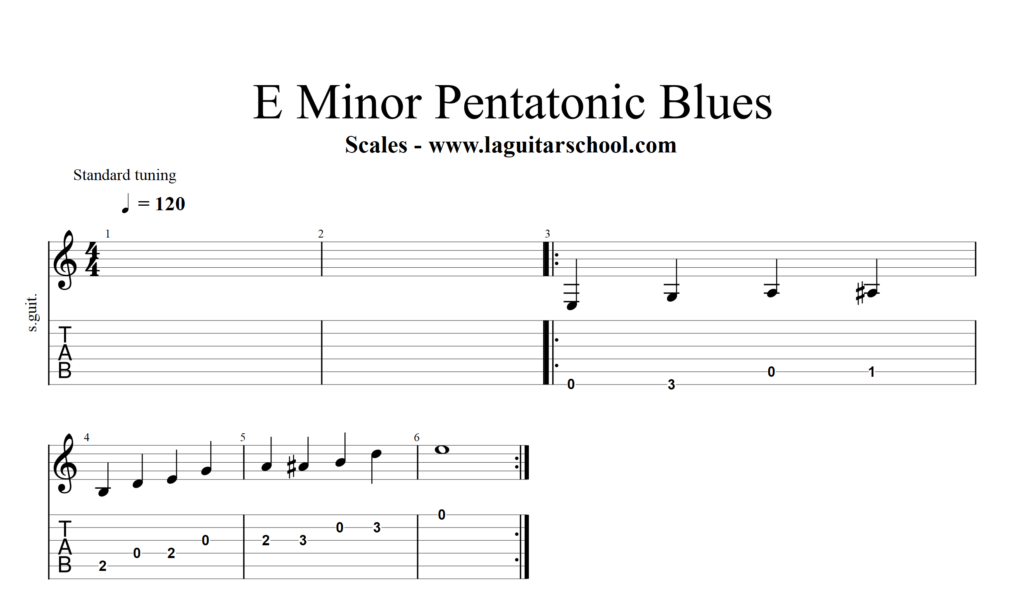 Listen To The Scale
If you like the short lesson, please give it a share as this help us to bring you more lessons like this one. keep checking back to the site for further riff lessons and much more.