Edward Van Halen, January 26, 1955 – October 6, 2020), was an American musician and songwriter.
He was the main songwriter, guitarist of the rock band Van Halen which he co-founded in 1972 with his brother, drummer Alex Van Halen
Other bassist Mark Stone and singer Dave Lee Roth .
Eddie was as one of the great players in modern rock history.
Making the use of two hands on the fretboard. He unfortunately passed away in October 2020, after a long battle with cancer, this was such a sad loss to guitar fans all over the world.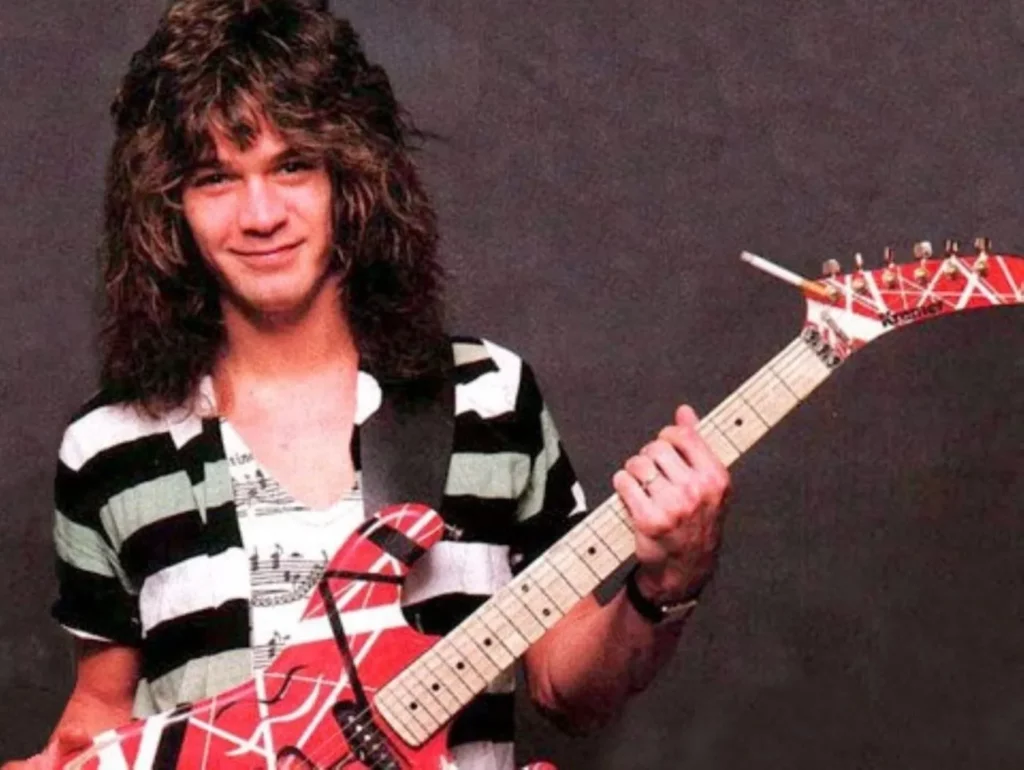 Eddie Van Halen, with his famous Frankenstein Guitar
Van Halen – 316