Guitar repairs in Tamworth Staffordshire, give you guitar some TLC.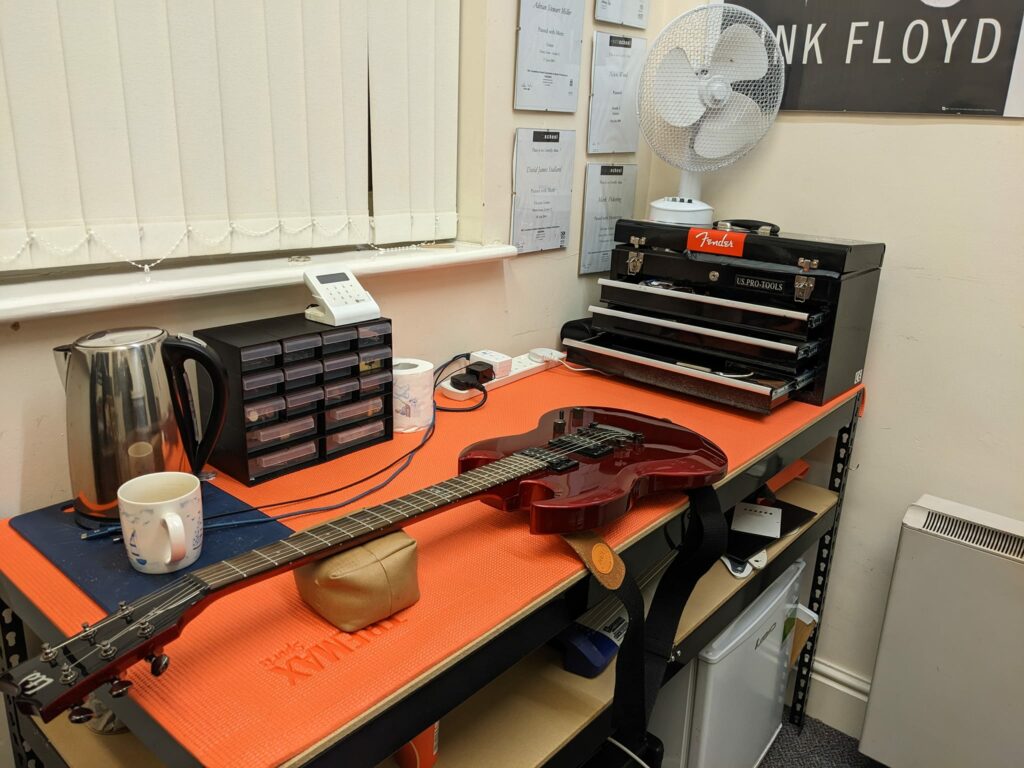 Tamworth Guitar Repair Service
Basic setups
Full setups
General service
Contact LA Guitar School
Here at LA Guitar School, you can have your guitar serviced or repaired.
Some of us only have a couple of guitars that we adore and love playing, but over time things start to wear out. So we can fix those worn parts or replace them with new ones.
Items we fix
Broken strings
Replace or clean damaged or worn volume & tone controls
Replace or clean damaged or worn pickup switches
Replace damaged pickups
Replace damaged input sockets
Neck adjustments
Intonation corrections
Fret levelling
Nut replacements
Services
Re string & Clean
Basic setups – we can set your guitar up to optimum setup with what you instrument can offer at the time. New strings and clean
Full setup – have your guitar setup with neck adjustment, fret levelling, fret polishing, intonation check, nut adjustment. New strings and a full clean
Electronic component replacement or serviced.
We charge on a hourly rate for labour and parts prices are based on the quality you require. If you would like more information drop me a message with the link below.