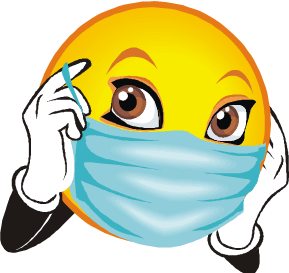 Guidelines
Please wear a face covering if you prefer to!
The following guidelines have now been updated.
Update – 13/09/2021
Seating arrangements in your lesson
There will be a 2 meter seating distance between myself and all students taking lessons, there is also a screen between myself and the student.
Only the student is allowed in the lesson room during lessons.
Face Covering
Although face covering are now your own choice, L. A. Guitar School still prefer students to wear a face covering over the age of 11. Should you feel that you prefer not to wear one this is your choice.
I the tutor will continue to wear a face covering during face to face lessons as I am more comfortable doings so.
Parents can wait for there child while they are having there lesson. The parent or gradian can wear a face covering in the reception area if you still prefer to do so. When entering the building it is also now your choice should you wish to wear or not wear a face covering.
Should You experience The Below Symptoms
Continuous cough
Continuous sneezing
Sore throat
Temperature
Runny Nose
Headache
Should you experience any symptoms from the above list or feel gently unwell, Please please cancel your lesson and take a covid test
. Should your test return positive please re-book after you isolation period has expired.
If you've been exposed or been asked to isolate due to been near someone who has tested positive for the virus please cancel your lesson.
"You will not be charged should you need to cancel for any of the above".
Arrival at your lesson
Call the intercom outside the building and you will be let in to the premises, you can wear a face covering if you prefer to do so.
Once in the building please use the code provided after booking your lesson to access the reception, once you are through the security door there is an automatic sanitizing machine to sterilize your hands after using the keypad.
Lesson Room
In the lesson room you will also find a sanitizing machine to sterilize your hands while in your lesson and as you leave.
Cleaning
Please allow a little time for the tutor to wipe down any chairs and door handles before you are allowed to enter the lesson room.
Payment
We currently are only taking card payments, we have a contactless card reader in the lesson room for you to pay as you leave.
For those distance learning you will be sent a payment link through whatsApp, here you can pay for your lesson through our secure checkout payment facility.
Hiring of instruments
Unfortunately I can not let any students use any instruments that the school owns, you must bring your own instrument to your lesson. NO instrument NO lesson.
All the above has been implemented to safe guard all my students and myself. I have received both my vaccinations, however, I can still contract the virus. I have regular rapid flow test twice a week, and I will continue to do so until the situation improves.
Thank you for taking the time to read my guidelines, and I will look forward to teaching you.
Please keep checking back to this page, should future events change.
Kindest Regards
Lee Barfield
L. A. Guitar School.